Hellooo Everybody !!!!!!!!!!!!!!
My name is Jochem coolen and i 'm born on Thursday March 25th 1976. I live in a small Belgian town called MAASEIK.
My favourite hobbys include playing computer games (mostly GHOST RECON), i'm a member of the online gaming community "Fort Chaos" and also act more or less like their webmaster ;). My nickname in this clan is =FC=CeCeCeMeL. Other hobbies include hanging with my friends in our local bar called "Graad" and playing wheelchair basketball.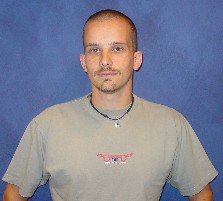 I started playing B-Ball at the age of 12. Since then i have played for 3 different teams, and for a brief period i was a member of the Belgian National Youth Team. As you will see on this site for the moment i am playing for the German team BSG Aachen. On this site you will be able to find all kind of information regarding myself and things i am interested in. So please surf arround and if you have any questions just mail me at This email address is being protected from spambots. You need JavaScript enabled to view it. Greetzzzzzzzzzzzzz